I never watch awards shows because I find them too nerve-wracking. I'm constantly on edge, worrying that someone I admire is going to make a fool of themselves in front of millions of people. I can't take the pressure. However, I'm always interested in who was nominated and who won, and always love seeing what they wore. Just thought I'd post a few of my favorite pictures.

I think it goes without saying that Ewan was beautiful. :)


My favorite pic from the event! This is Uggie from the movie The Artist. Note the bow tie! :D



Zooey Deschanel
I'm in love with her, she's adorable! She's even wearing my favorite color.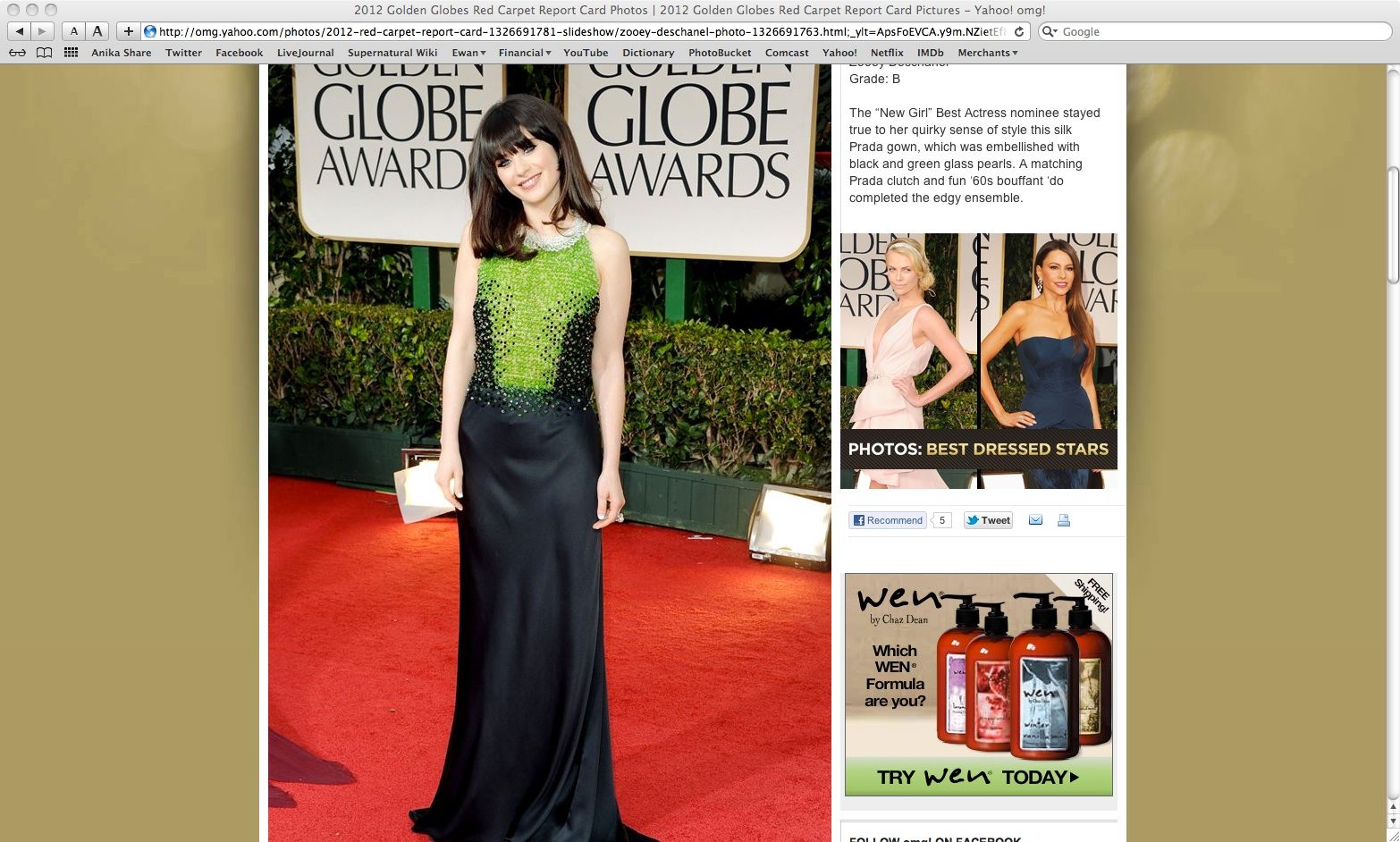 Salma Hayek
Her dress was dissed, but I kind of like it. Anyway, she's sexy and gorgeous.



Nicole Kidman
Looking svelte and beautiful.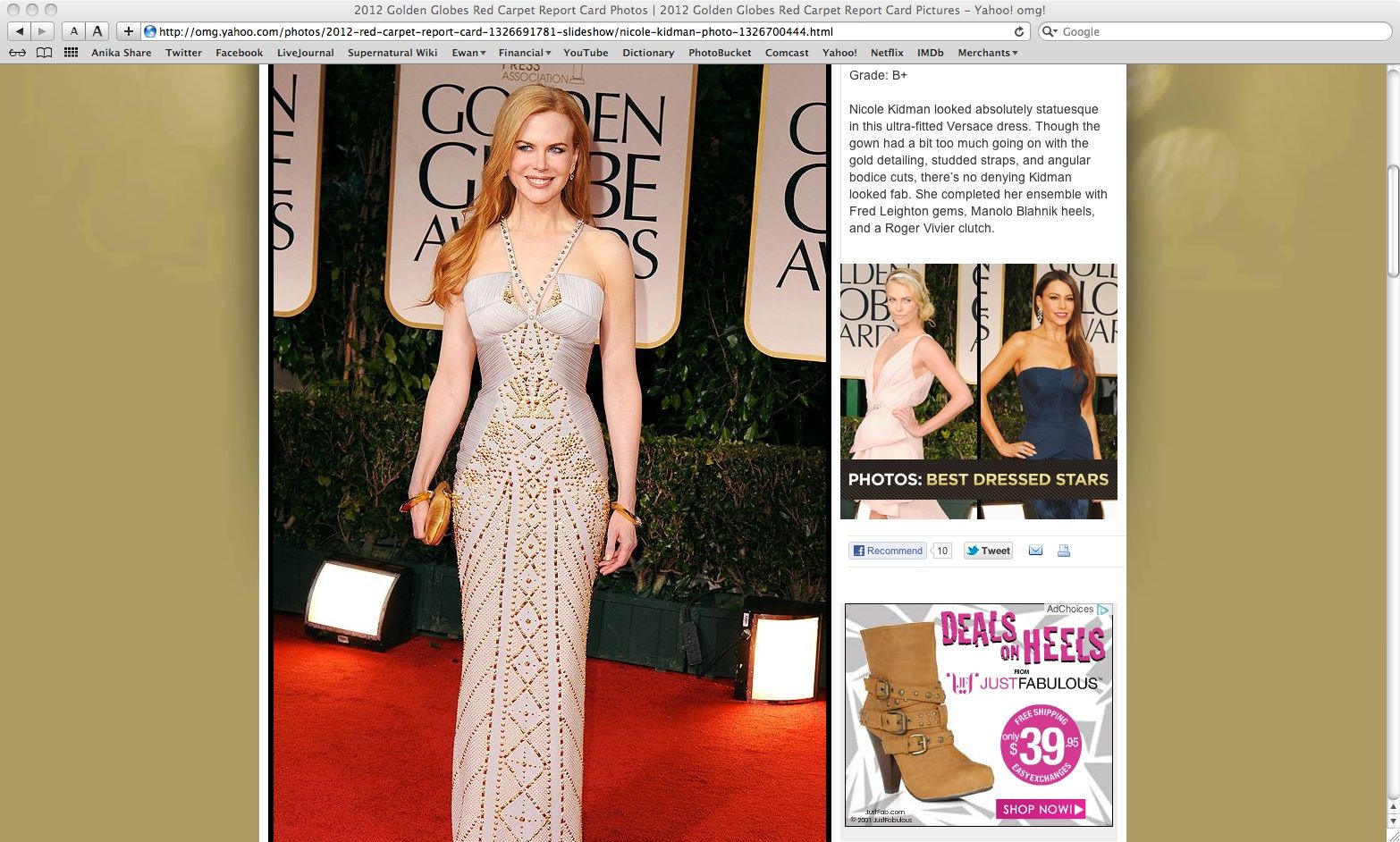 Jessica Alba
She has the most beautiful smile.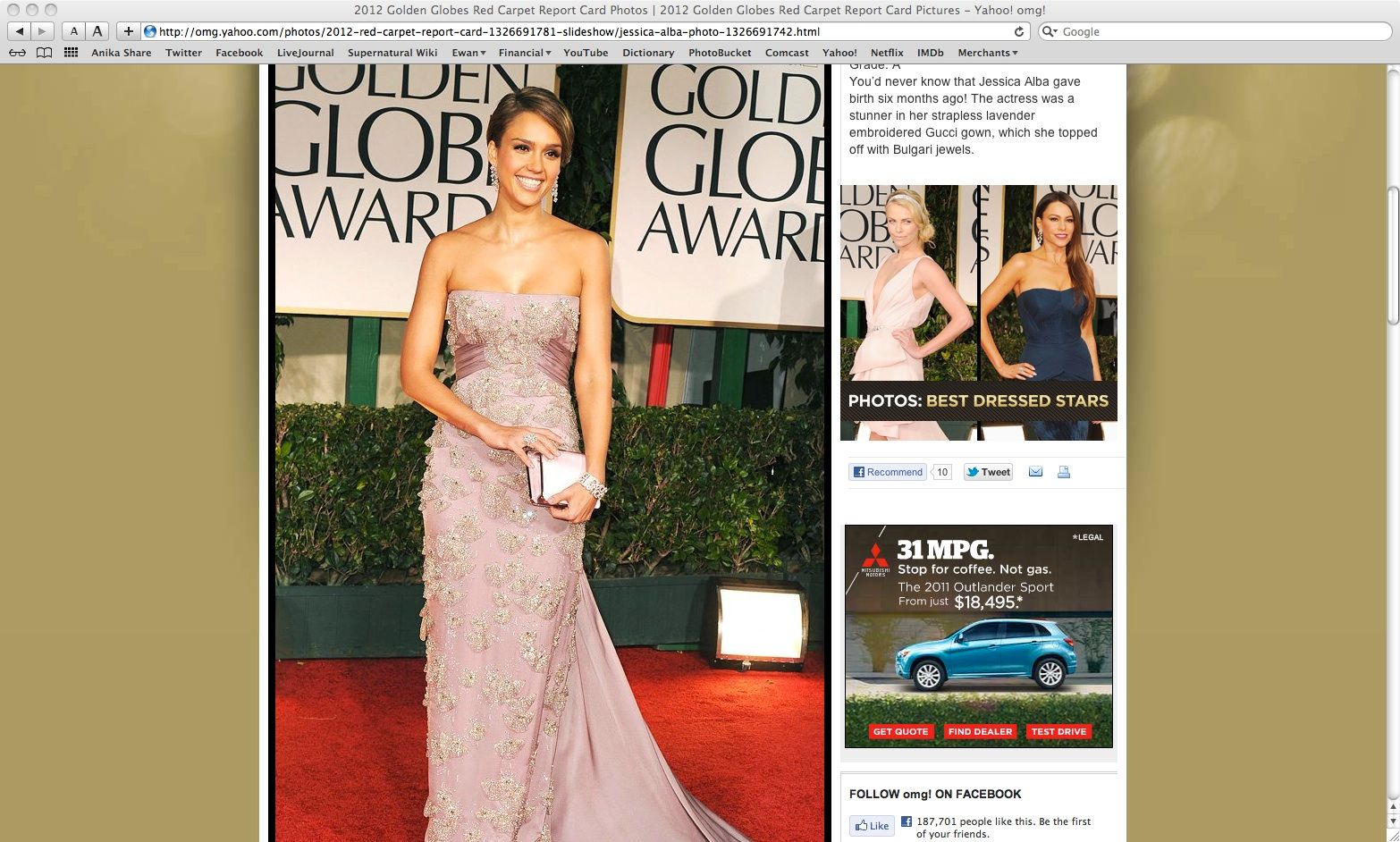 George Clooney and Stacey Keibler
Evidently he helped pick out her dress, so well done, George, she looks amazing.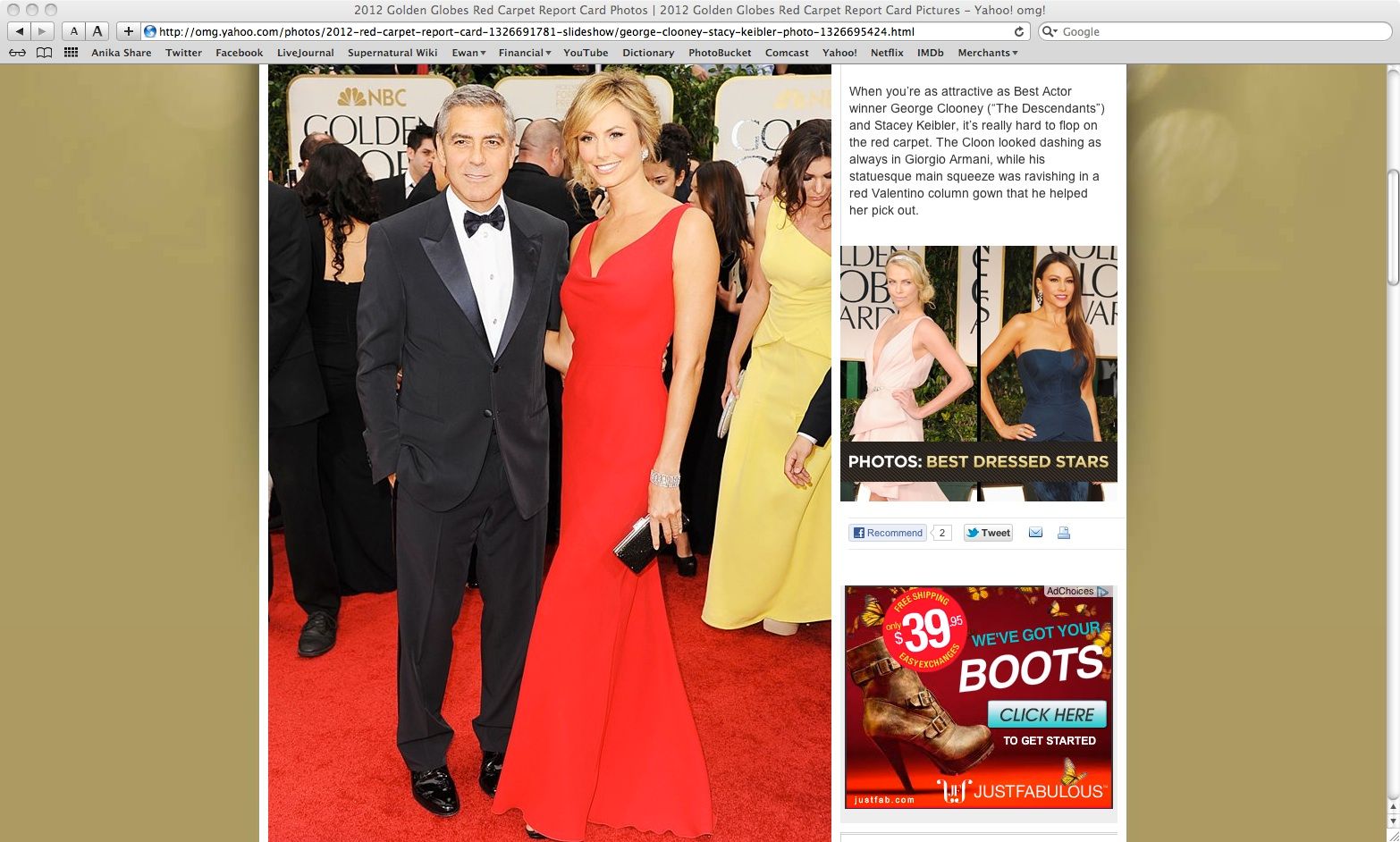 Elton John and David Furnish
Love their sense of style with the (diamond?) leopard pin on Elton's lapel and David's shoes. :)



Busy Phillips
I think this is a cool dress, with the '20s-looking fringe, and quite flattering to her. (I find myself collecting pics of her since I liked her so much in Dawson's Creek.)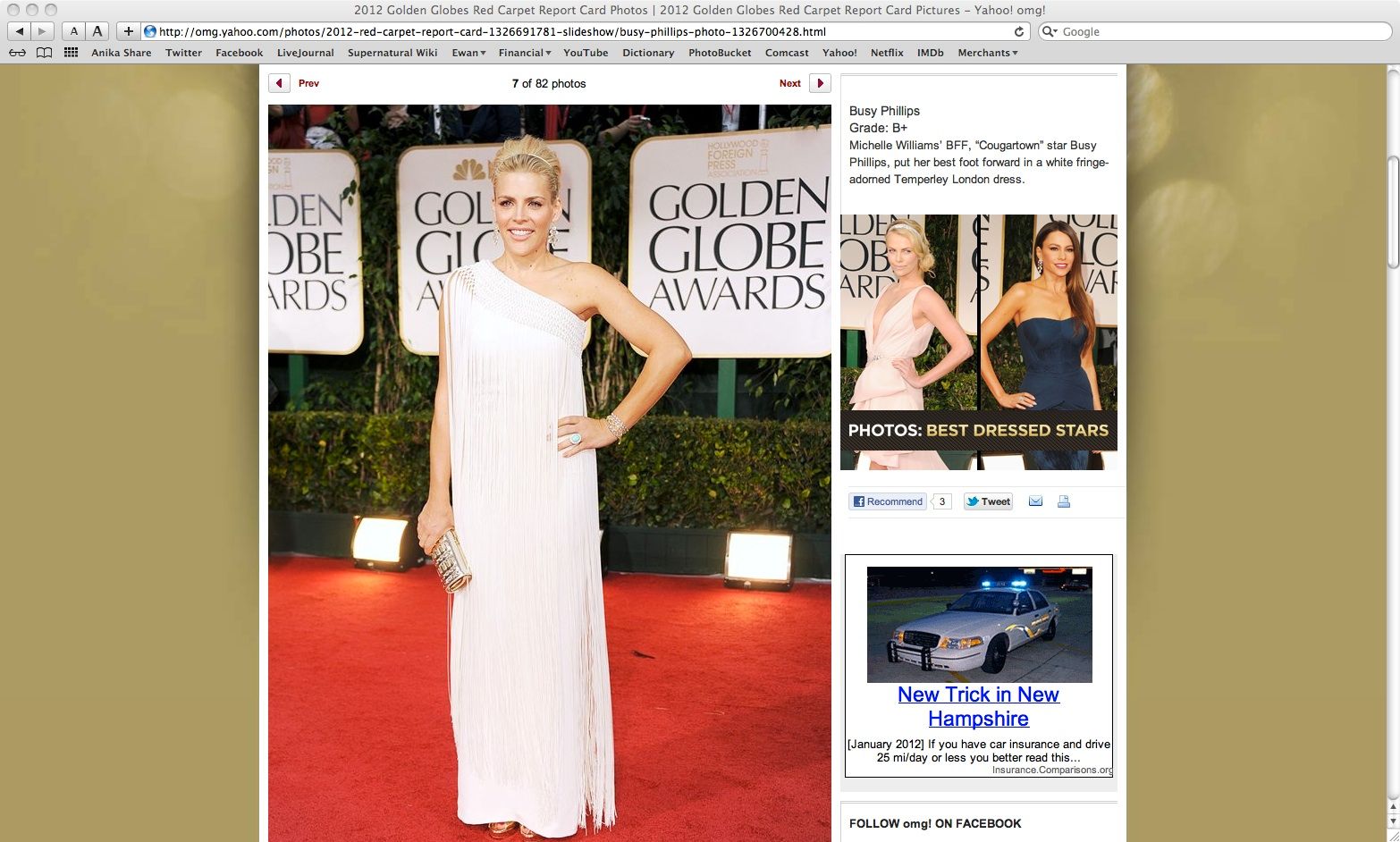 Debra Messing
This is my favorite dress from the event. I think it's absolutely stunning and fits her to a T.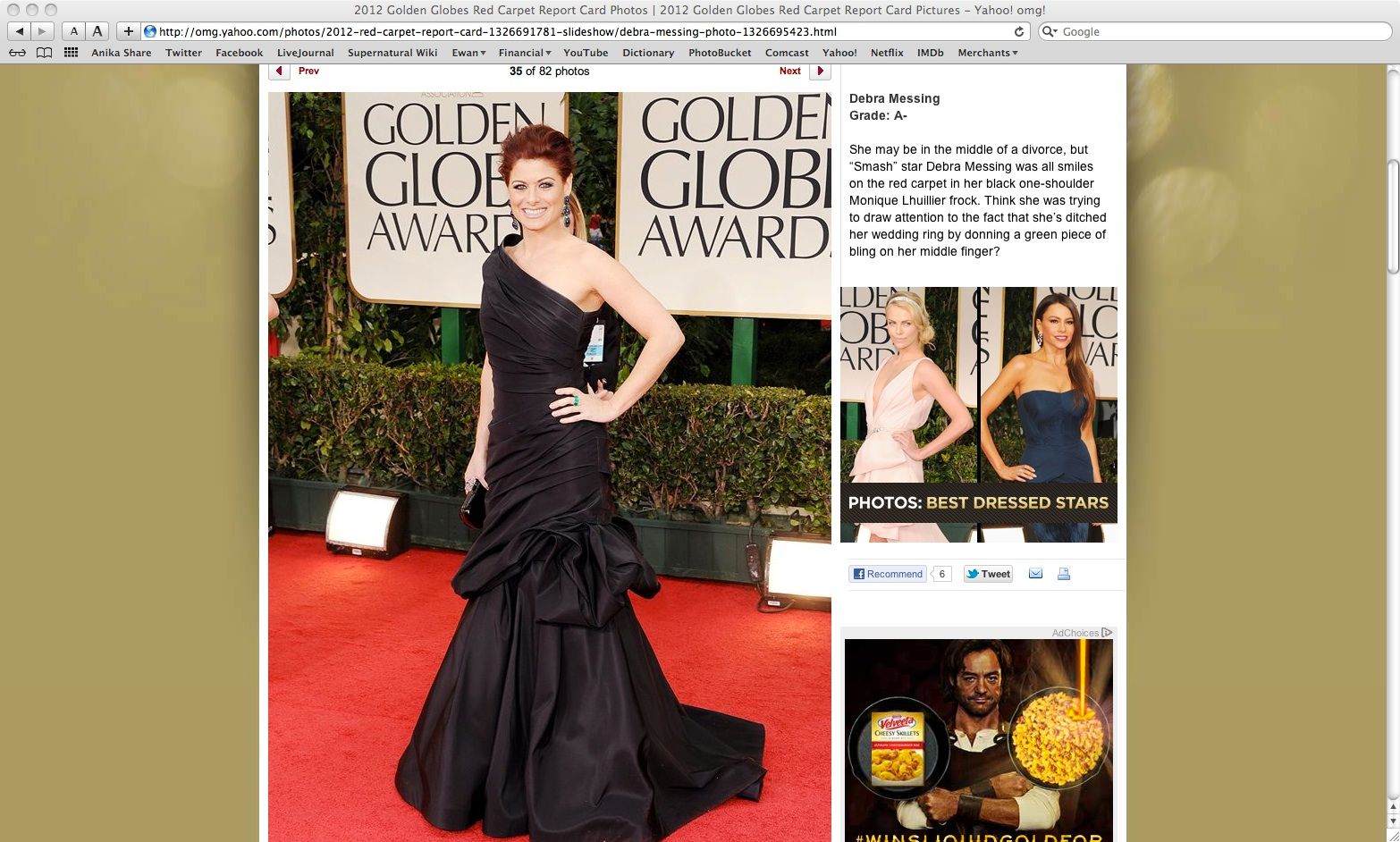 Charlize Theron
The "fashion police" are falling all over themselves, gushing about how perfect and beautiful she looked. Yes, she's incredibly lovely, but I don't care much for this dress at all, it's just... odd. I don't like the jeweled piece at the waistline, nor do I like those large bow-looking things, and I've never been a fan of those plunging necklines what put women's breastbones on display. Maybe it's the lighting, but I also think she looks a bit pale and washed out. What do you think?