I like the poster:


Of course I love Ewan, but all three of the other actors are huge favorites of mine as well. I'm so excited about seeing them all in the same film. George looks absolutely hilarious in that long wig, and just what is Kevin doing under that chair, and whose legs are those? And Jeff? Well, he'll always and forever be The Dude to me, especially when he looks like this. (By the way, if you don't know, that's his character's name in the Coen Brothers' The Big Lebowski, which is just hysterical.)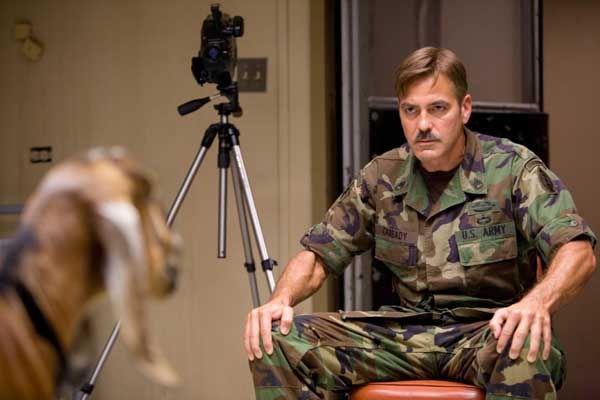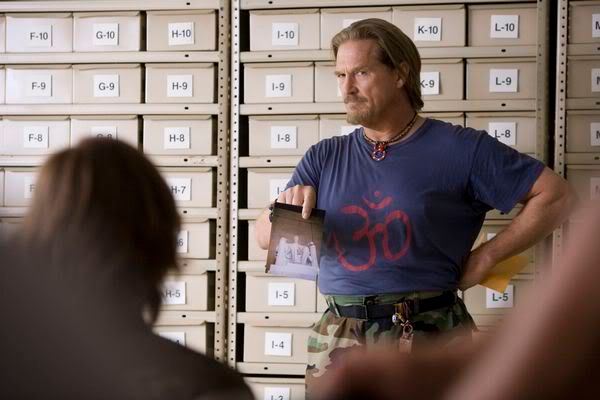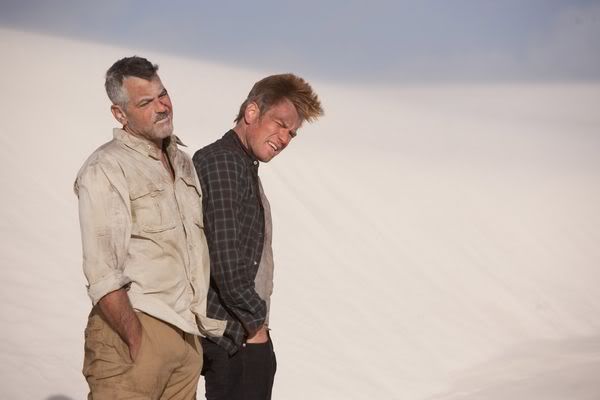 Clearly a very chilly morning, but I see Ewan has his coffee to warm him up. :o)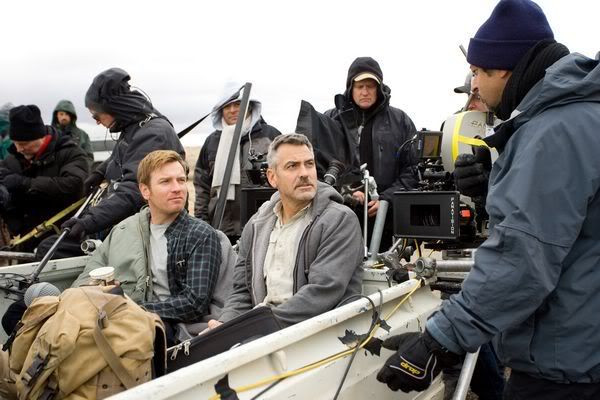 Here's the link to the review, http://www.joblo.com/index.php?id=28477, but I especially like what he said here:
Other than Clooney, the film also features a great supporting cast, led by Ewan McGregor. While he hasn`t done anything really noteworthy over the last few years, McGregor turns out to be an inspired choice for the cynical journalist, who teams up with Clooney's self-proclaimed Jedi Knight- in a neat little reference to his own Jedi past (STAR WARS fans will get a lot of laughs over the numerous STAR WARS jokes).