Ewan and Eve (and The Belt) out and about in Washington, DC. It's lovely to see them looking so happy.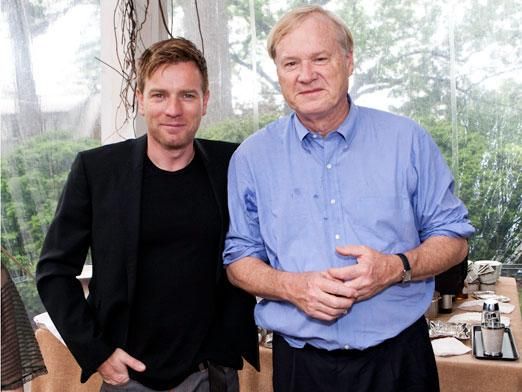 Ewan McGregor, the Scottish star of "Star Wars," "Moulin Rouge" and "Trainspotting," said he thoroughly enjoyed the dinner — especially being in the same room as Obama.

"It was quite magical. I felt the hairs on my neck stand up," McGregor said.

McGregor and his wife didn't get to meet the president, but they vowed to return to Washington in the near future to tour the West Wing. (They did drive around to do a little night tour, seeing all the monuments lit up, they told POLITICO.)
More info here (including the identities of those other people).



I especially love her 'Adam, Adam, Adam.' Too cute!